Some days are harder than others. This was one of those some days. I was coming back from getting some pictures made to send him. And on my way to the post office to pick up some "Love" stamps, cause I'm almost out. And I don't know if it was the calculation of how many I'd need to get through this deployment, or there was a song on the radio. I don't know what started it, but I started bawling, big heaving sobs while I was driving.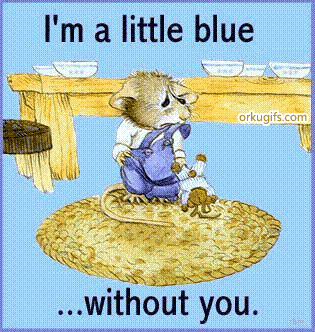 Enter the post office eyes red, swollen and brimming with tears, cheeks blotchy, nose red & runny, and said, "May I have some "Love" stamps, please?" The woman at the counter took one look at me and said, "Awwwww, sure, honey."
Sigh.....
I made a project to help us both. I bought 2 packs of sleeveless t-shirts and washed them in our fabric softener so they smell like home. I wore one with one of my favorite perfumes, Butterfly Flowers. I wore another with a perfume Daddy bought me, Carried Away. And the last, I took a long soak in all the yummy lavender stuff Daddy buys me, and wore that. I sealed each one in two ziploc bags to preserve the scent. The other three shirts, I'm sending to Daddy and asking him to wear them & send them back to me.