Part of our relationships are about growth and learning. Sometimes that is not a painless process. I have had several great revelations throughout my relationship with Ward. I just had another one... it shook me with it's magnitude and it shook him, at first negatively, thinking that I doubted him. Then, when I reached the conclusion, we began to rebuild with a new understanding.
It started with a question..."Daddy, do you think I'm real?" No, that wasn't like, do you think I'm too good to be true, that was, do you think I am genuine or a faker? "I'm afraid that the mask will fall away and that I will be ugly underneath." And it was met with the words that cut me to the core and make me bleed my faithlessness. "Why are you afraid to see the positive? Is not my love good? Does blessing not find you?"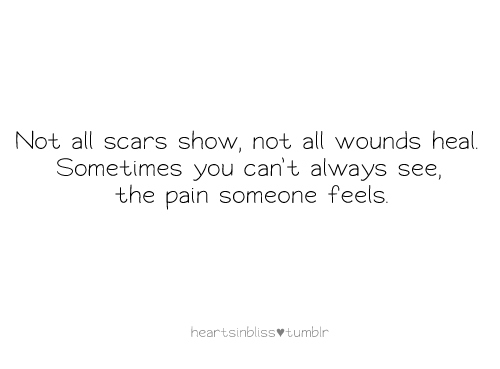 Why would I think such a thing? I came from a woman with a dark heart. She could love no one but her self. My father...very distant... I think.... still do, though he denies it, that there is a distance because I was born from that darkness. I spent most of my life not knowing how to be, but having a vivid example of what not to be, how not to do things, how not to treat people. I have a recurring dream of her, one that wakes me up screaming, her head on the body of a viper, that sly, portentous smile that harbored the most impure of intents. She was mistress of disguise to entrap, then she attacked and destroyed.
I, myself, in this life have borne many masks. They were the masks I wore when I was told that I was not enough, to keep a love that did not really exist. My fingers curled from the burden of carrying these masks throughout my life. When I found this man who loved me in a genuine way, in an ever-growing, deep and abiding way, I waited to be not enough. We got past that hurdle. Then I began to fear that I was full of guile, that I would shed a mask one day and he would see the 'real me' and be disgusted.
And as we talked, and his words braided into the lifeline that I have come to rely on, I saw that my hands were empty...for the first time ever, my fingers are unfurled and unburdened. I carry no mask, I hold no guile...with him, I am an open heart. I have always stood naked before him, because for him, I have always been enough. And the realization that struck me like thunder? I'm afraid to be her. I'm afraid that having come from her, she will slither out of my soul. But he has taught me, enough that I can feel it, enough that I can see it, enough that I can believe it....I am not her. My heart is not dark. I will not break open and spill venom on those that I love because I bear none.
And this man, whom I love with all that I am and all that I have gives me the gift of freedom. He reaches beyond the wounds that my fear and insecurity cause to him to heal me.
Thank you, Daddy. I don't have to be afraid anymore. I AM naked before you, there is nothing to fall away. You have always given me the freedom, the gift of being my true self for the first time ever. There were burdens I bore and masks I wore before in vain attempts to be loved. But you long ago stripped me of artifice. I feel lighter, and I have shed another fear.
No other love in all of the world... in all of my life, there's been no other love.
HIS POV:
June, came to me damaged in a deep and profound way. The impact that this negative person she speaks of is obvious sometimes even during joy. I am so thankful that you have learned to let me in and let me show you the light which that person tried to hide from the world.. I saw it right away and even when you struggled... it was there. You are my true love and greatest blessing and I thank God so much for you! Thank you for letting me take the burden from your shoulders and lead you to a place of light and love. It is a true blessing to love you!